We believe that historical understanding is key for strategic vision, and we see in the exploration of family businesses a unique opportunity to study the challenges overcome by business entrepreneurs and leaders in an effort to inspire the future.
This research initiative is the first and most ground-breaking project mapping family business legacies in the MENASA region. It features a globally unique approach to understanding the multi-faceted impact of family-owned businesses in the regional economy, society and culture and seeks while preserving the history of individual entrepreneurs and collective business activities
This understanding will not only offer significant insights into historical transformations of business cultures and socio-economic environments in the GCC as well as the MENASA region but also support family businesses address current and future challenges.
Dean of Arts and Humanities
(2015 – 2018)
NYU Abu Dhabi
Chairman
Tharawat Family Business Forum
Tharawat Family Business Forum
Lic.iur., University of Fribourg, Attorney-at-Law, High Court of the Canton of Bern, Switzerland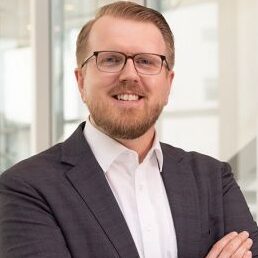 Associate Professor of History
New York University Abu Dhabi
MA, PhD, University of Heidelberg
The Tharawat Family Business Forum is an independent, non-for-profit membership association dedicated to the sustainability, innovation, and growth of MENA family businesses. The association was founded 2006 by 15 leading family-owned companies from all over the Middle East who had a vision for a strong peer community where families could share their experiences and learn from each other. Today, more than a decade later,  Tharawat has grown into a key platform for education and opportunity for its community.
New York University Abu Dhabi is the first comprehensive liberal arts and science campus in the Middle East to be operated abroad by a major American research university. NYU Abu Dhabi has integrated a highly-selective liberal arts, engineering and science curriculum with a world center for advanced research and scholarship enabling its students to succeed in an increasingly interdependent world and advance cooperation and progress on humanity's shared challenges.
UNDERGRADUATE STUDENT ENGAGEMENT
The Family Business Histories (FBH) research project has identified various roles for undergraduate students to allow for an experiential learning experience for students in the area of research. In addition to being an interdisciplinary public history project, FBH also falls at the intersection of academia and the private sector. This unique setup allows for a variety of roles where students from different academic backgrounds and interests get to contribute with their respective skills in areas such as: research and writing, archival research, database development and data management, graphic design, website development, social media content creation. 
A unique role is designed for each student to develop their existing skill sets, in addition to allowing them to explore other areas of personal interests in line with their anticipated career goals. Students are given a unique opportunity to work closely with the project team from NYUAD and other partners and collaborators, to achieve the final vision of the respective research outcomes.
Alia Al Janahi
Mechanical Engineering – Class 2025
Conducted research on the histories of Emirati and UAE-based family businesses from diverse nationalities and backgrounds.